Deep Breathing
This calming exercise is guided by an animated image that inflates and deflates. You can adjust the overall speed until it feels comfortable.

What is Deep Breathing?
Deep breathing is a calming technique that involves slowly breathing into your stomach area while ensuring your "out" breath is slightly longer than your "in" breath.
How do Deep Breathing techniques help?
The timing of the out-breath being slightly longer than the in-breath results in your heart rate slowing down which can create feelings of being more calm and relaxed.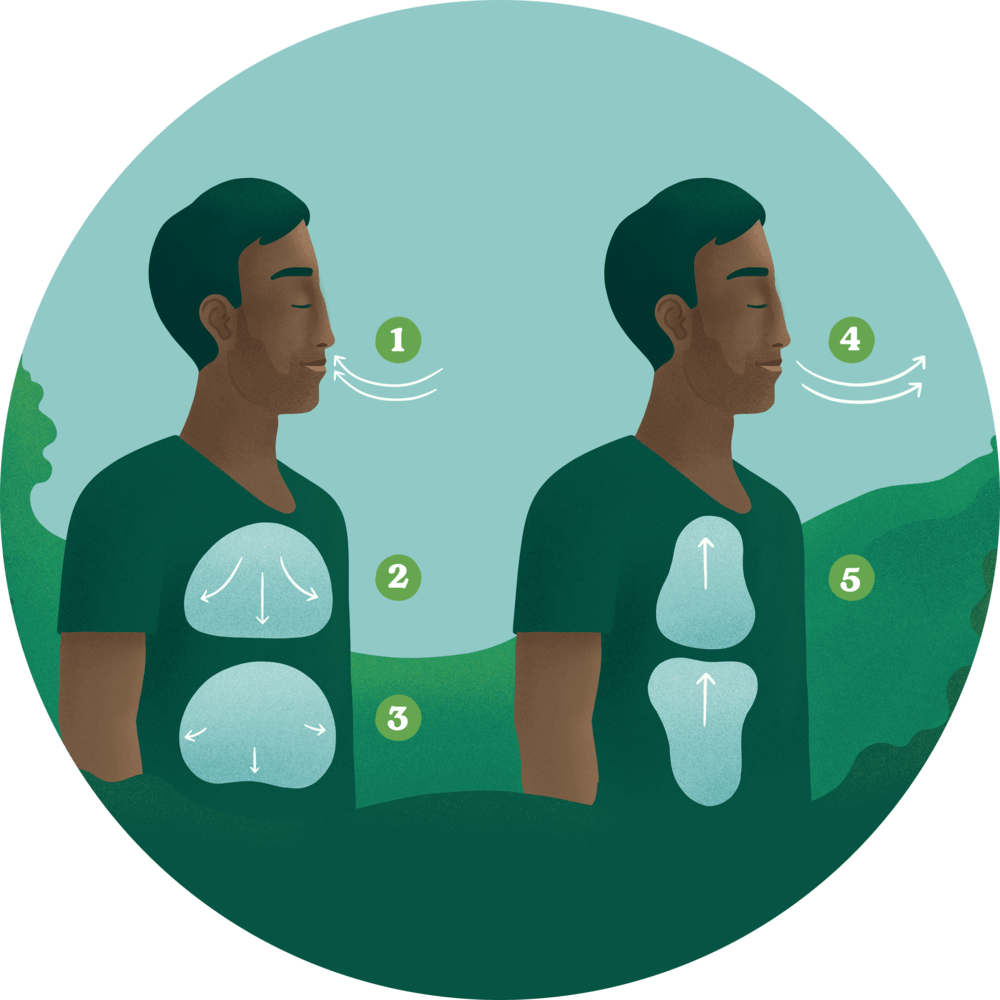 FAQs
Why should I do breathing exercises?
Breathing exercises are a simple way to relieve anxiety and reduce stress, which you can do absolutely anywhere without anyone noticing. It just looks like you're breathing normally. The more you practice Deep Breathing, the more it will become a habit, which means you will feel a general sense of calm as you go about your everyday life.
What are the benefits of deep breathing?
Deep breathing can help calm you down and reduce stress.
Deep breathing can help reduce and manage aches and pains for some people.
Deep breathing can help to reduce your heart rate.

Small Steps Toolbox
These tools have been developed to help with feelings of anxiety, stress, or low mood. Each tool only takes a few minutes. Health and wellbeing is an ongoing journey - so try them out and see what works for you.