Understanding Loneliness
Anyone can experience being alone and empty sometimes, but getting to know the signs and causes can help you find ways to feel better.

What is loneliness?
Loneliness is a feeling of emptiness. The experience can make a person feel sad, disconnected, alone or unwanted.

Whanaungatanga/connectedness is key to our wellbeing. This involves meaningful and authentic relationships — with people, Papatūānuku, your environment, and more. These are relationships in our lives that give us a sense of belonging, rather than just taking part in social activities and having a lot of friends.

Loneliness is very common and can be experienced by anyone regardless of their age, gender, or background, so we shouldn't feel bad about reaching out. Some people may feel embarrassed about being lonely, but this isn't your fault and it's not something to be ashamed of. Taking small steps towards understanding your thoughts and feelings can help.
How does Understanding Loneliness help?
This tool explores the different types of isolation that can contribute to feeling lonely:
Emotional, where you may miss having someone close to you. It may be whānau who live far away, or a partner after a breakup.
Social, where you want to feel connection or belonging to a social network.
Physical, which refers to the parts of how you live that make you feel alone.

These are included at the beginning of the tool through common things you may experience at home, in your relationships, and in your day-to-day life.

You can then choose situations that are similar to yours. The tool will explain why you may be feeling lonely, and show you a tip you can try to feel better. Sometimes, even some awareness can help you get closer to being more comfortable with what you're experiencing.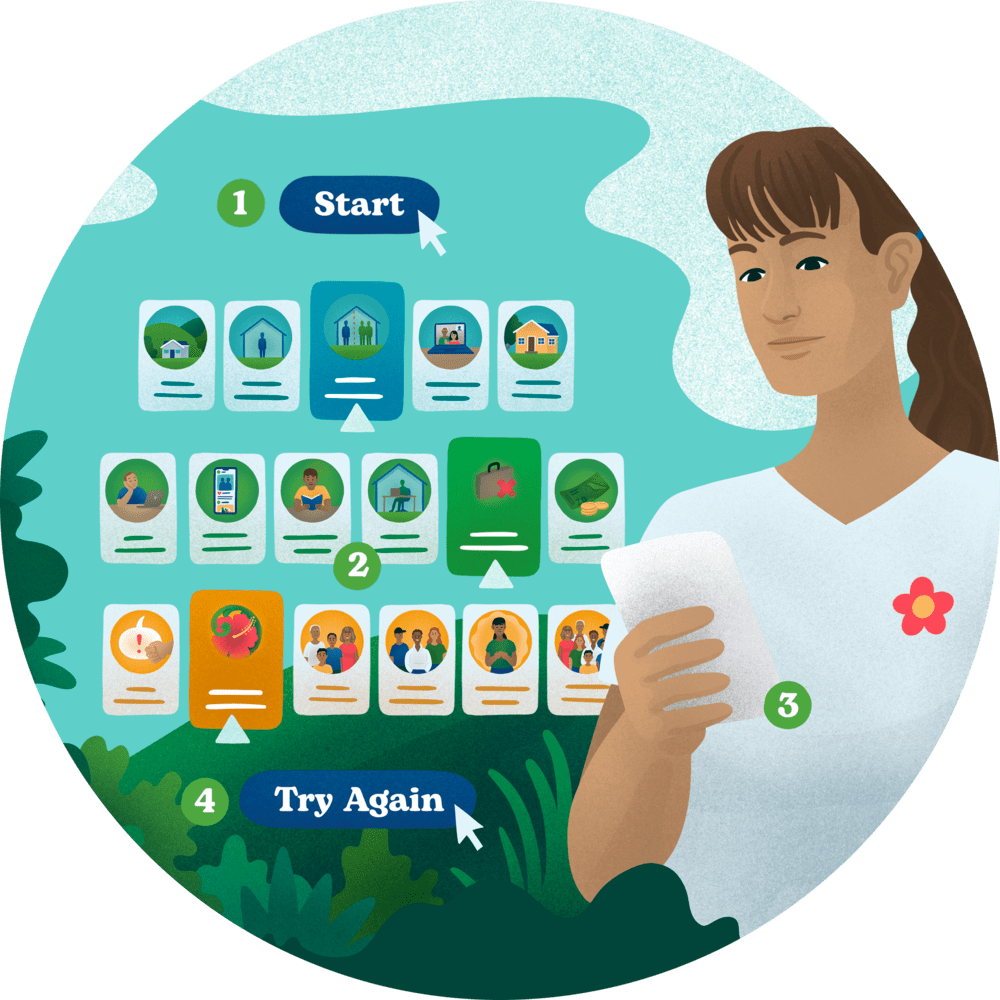 FAQs
How can loneliness impact us?
Extended periods of loneliness can have negative impacts on a person's wellbeing. It might cause distressing emotions such as stress, depression or anxiety. For some, it can contribute to substance abuse, fatigue, antisocial behaviour or physical illnesses.
Please consider reaching out to a health professional if you've been feeling lonely for a long time or have been struggling to cope because of a traumatic event.
What if I'm an introvert?
Loneliness is not a feeling people choose to have, so it's different to needing some time alone. Introverts may have different preferences for social activity, but ultimately, any person can feel lonely sometimes, including introverts! Try activities that make you feel fulfilled, connected and understood, regardless of how you self-identify.

Try Understanding Loneliness now
Small Steps Toolbox
These tools have been developed to help with feelings of anxiety, stress, or low mood. Each tool only takes a few minutes. Health and wellbeing is an ongoing journey, so try them out and see what works for you.